#BeautyBagDolls the upcoming Today's Special Value on September 3, 2016 from Perricone MD is the one I am most excited about ever! It is the Perricone MD The Power of Neuropeptides 3-piece kit. This is perfect for me and for my skin with fall quickly approaching. This QVC TSV combines both treating fines lines and wrinkles while moisturizing my dry skin! The Item number is A284939 or click the direct link here @
http://www.qvc.com/qvc.product.A284939.html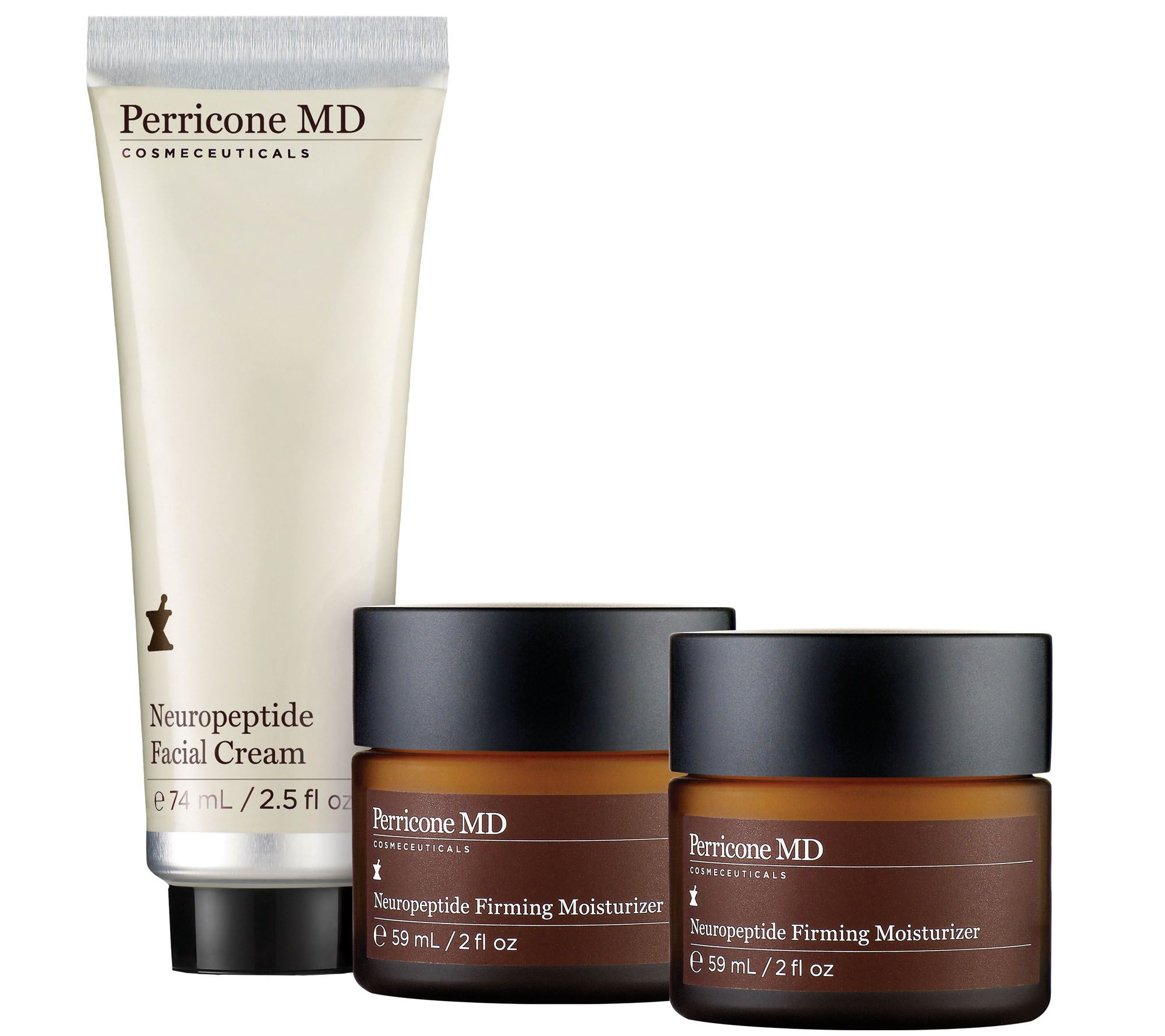 The description of the Perricone MD The Power of Neuropeptides 3-piece kit is as follow's: "Perricone MD The Power of Neuropeptides 3 PC Collection features treatments for the face. Neuropeptide Facial Cream firms the skin and helps reduce the appearance of fine lines & wrinkles. Neuropeptide Firming Moisturizer contains neuropeptides and DMAE to help provide a firmer and more toned appearance. Achieve hydrated, luminous, vibrant and healthy-looking skin."
What you will receive is as follows:
(1) 2.5 fl oz Neuropeptide Facial Cream
(2) 2 fl oz each Neuropeptide Firming Moisturizers
Are you exited about this upcoming TSV from Perricone and QVC I really am and the shipping and handling is free which takes me by surprise, yes it is expensive at $199.92 but it is from Perricone and I have heard great things about Neuropeptides so I want to get this and try it! How about you?
Remember to shop this starting at 12AM on September 3, 2016 Happy shopping! The Item number is A284939 or click the direct link here @
http://www.qvc.com/qvc.product.A284939.html
As always:
Follow me on Twitter @

https://twitter.com/LoveAnna111
Follow me on Pinterest @

https://www.pinterest.com/seasaltandsand/