#BeautyBagDolls I hope you are ready because QVC has brought back Philosophy as the Today's Special Value yet again. It is happening at midnight on September 27, 2016 and the price is good for one day only. The kit has four pieces and is called the philosophy 4-piece iconic skincare collection item number A285610 or use this direct link here @
http://www.qvc.com/philosophy-4-piece-iconic-skincare-collection.product.A285610.html?sc=A285610-ISRC
I know your now asking what are the four pieces in this kit? The are as follows:
(1) 32 fl oz purity made simple one-step facial cleanser
(1) 32 fl oz microdelivery exfoliating wash
(1) 4 fl oz when hope is not enough facial firming serum
(1) 8 fl oz hope in a jar moisturizer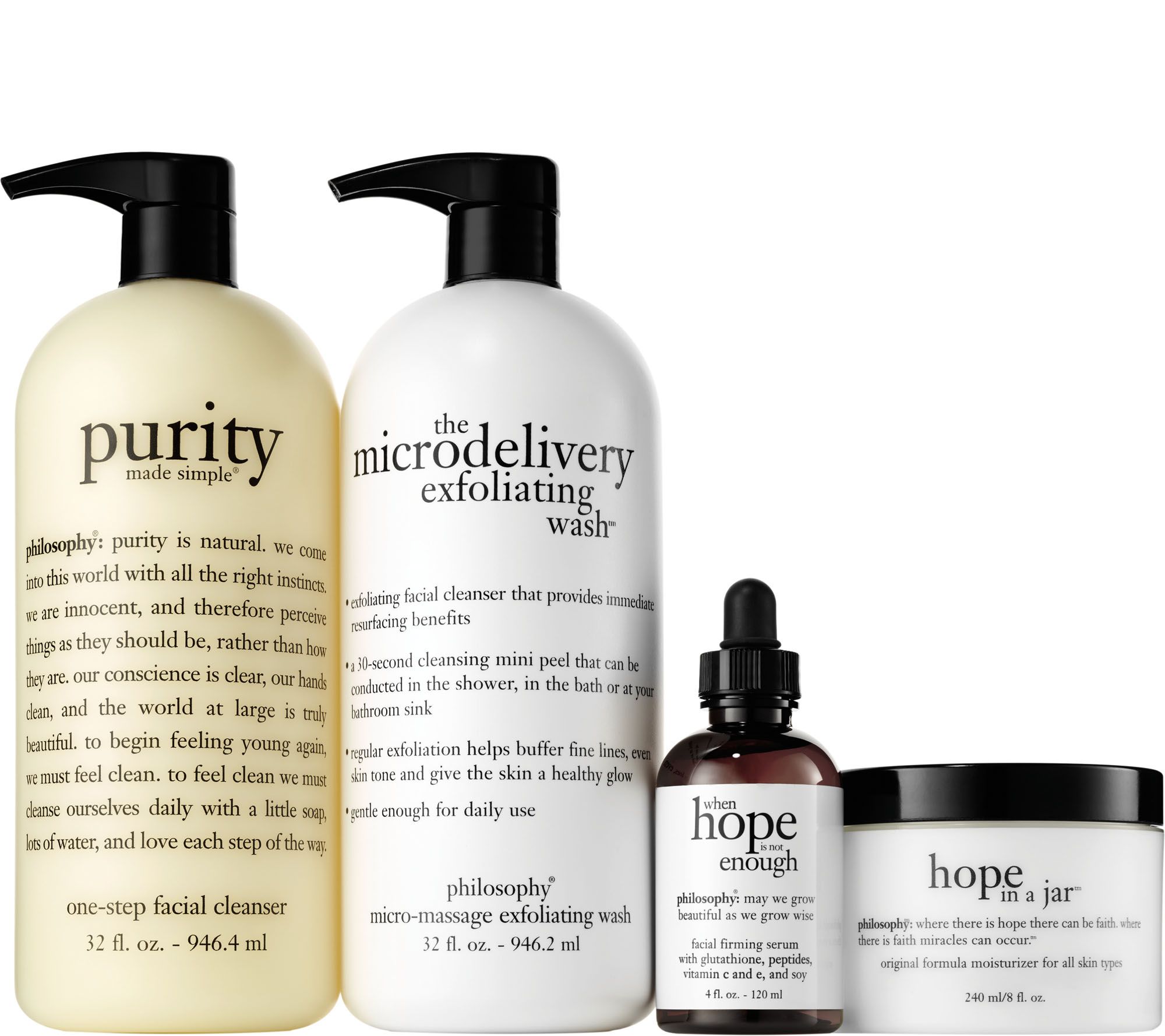 The price of this kit is $141.80 plus $3.00 shipping and handling. The price is not over the top for the large sizes of these pieces and the shipping and handling is cheap for how heavy the package will be I know people are skeptical but I also know Philosophy and this is a great deal for great products. You will have large sizes of everything you need to keep your skin healthy and glowing. I already have these products so I will most likely skip this Today's Special Value but I would love to know what you are thinking? Are you going to pick this one up or skip it? Are you stocking up on favorites? Let me know #BeautyBagDolls Again the philosophy 4-piece iconic skincare collection item number A285610 or use this direct link here @
http://www.qvc.com/philosophy-4-piece-iconic-skincare-collection.product.A285610.html?sc=A285610-ISRC
Tune in at Midnight on September 27, 2016 for full presentations! Happy Shopping!
Follow me on Twitter @

https://twitter.com/LoveAnna111
Follow me on Pinterest @

https://www.pinterest.com/seasaltandsand/