#BeautyBagDolls I have a sneak peek for you today of the upcoming Today's Special Value on QVC from Mally. It is called the Mally Bounce Back to You 7 piece Color Collection. This goes on sale Tuesday September 2, 2016. It will cost you $49.96 and $3.00 shipping and handling. You choose from 5 shades. Tune in at midnight on September 2, 2016. Item number A280693 or use this direct link here @
http://www.qvc.com/Mally-Bounce-Back-to-You-7-piece-Color-Collection.product.A280693.html?sc=A280693-ISRC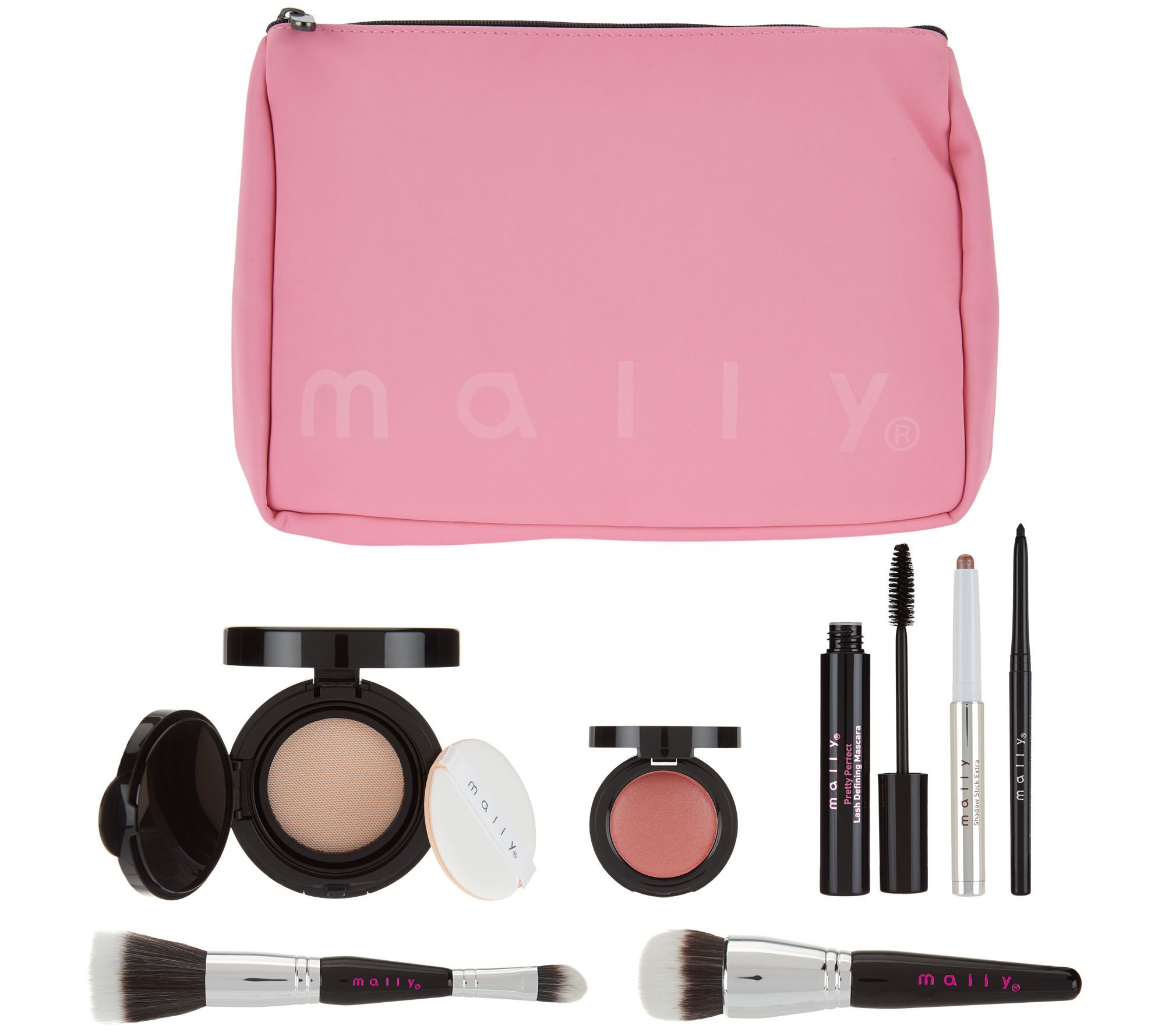 Now I know your asking me what is inside this kit? Here is what is included:
1. 0.42-oz Flawless Finish Transforming Effect Foundation in Fair, Light, Medium, Tan, or Rich
2. 0.17-oz Bounce Back Blush in Rose Petal Pink
3. 0.06-oz Evercolor Shadow Stick Extra in Sand Drift
4. 0.01-oz Evercolor Gel Waterproof Liner in Graphite
5. 0.31-oz Pretty Perfect Lash Defining Mascara
6. Foundation Brush Double-Ended Blush Brush
7. Makeup bag
I am pretty excited about this kit and I am going to watch the presentation at midnight to learn a little more but I am going to give this a try because the deal is outstanding for Mally makeup. For anyone who is new to the brand this is a great way to start and for anyone who already a fan then they are getting a great deal to try new products! What are your thoughts?